This year, Wyomingites will see a new look for their driver license and state identification cards. Wyoming recently adopted this new version, showcasing Devil's Tower on the front and the state capitol on the back. The goal was to make these forms of identification more secure and unique to the beautiful state. The licenses and ID cards feature numerous new security features, including a new designating symbol for organ, eye and tissue donation.
Wyoming residents will continue to be able to indicate on the application at the Driver Services office if they want to sign up on the organ, eye and tissue donor registry. Saying Yes means you are consenting to donating your organs, eyes and tissues at the time of your death, if medical professionals make the determination that you are a potential candidate for donation. Checking Yes at Driver Services saves lives!
A New Symbol for Organ, Eye and Tissue Donation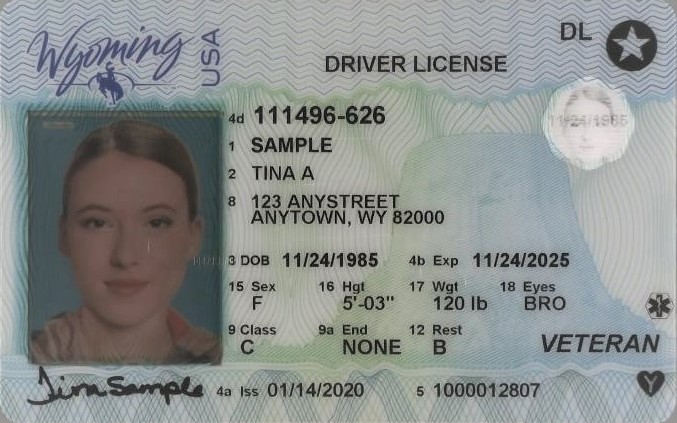 Previously, Wyoming residents who said Yes saw two red hearts in the top right-hand corner which denoted their decision to save and heal lives through donation. In 2020, those residents who are up for renewal or are getting their first license or ID will instead notice a small grey-scale heart with a 'Y' inside it in the bottom right corner. This new designating heart symbol means you said Yes to organ, eye and tissue donation.
If you are one of the thousands of Wyomingites who will renew their identification cards this year, we encourage you to learn the facts of donation and transplantation before you go to your local Driver Services office.
Share your decision to be an organ, eye and tissue donor after death with your family. Getting a new Wyoming driver license presents a perfect opportunity to show off the amazing new design. Then share with your decision with your loved ones and educate them on the new heart symbol.